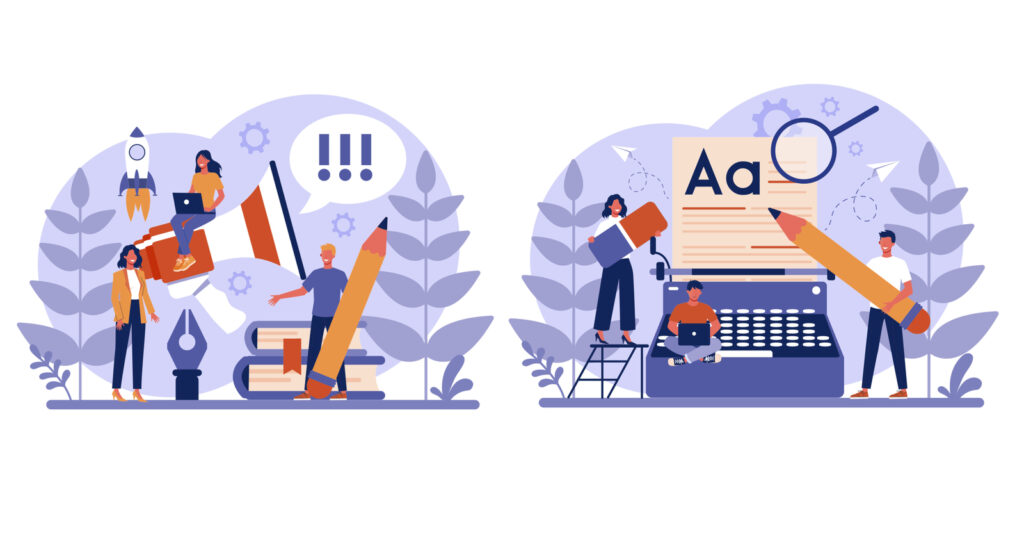 The advent of the internet has opened up a wealth of options for businesses looking to promote their services and products. Content writing plays an important role in this, and one of the most popular strategies within content writing is search engine optimization (SEO) content writing. But is SEO content writing hard? It can certainly seem like a complex task but with the right knowledge, understanding, and tools it can be made much easier.
Definition of SEO Content Writing
SEO content writing is an important part of any digital marketing strategy. It involves utilizing keywords and phrases to improve a website's visibility in search engine results. SEO content writers create high-quality, engaging content that can help a business meet its marketing goals.
At its core, SEO content writing is the process of creating text that contains specific words or phrases related to the topic being discussed. Content writers use these keywords and phrases strategically throughout their articles to make it more likely that they will appear higher in search engine result pages (SERPs). The goal is to create valuable pieces of content that provide useful information while also driving organic traffic from users searching for relevant topics online. Additionally, SEO writers must ensure their articles are optimized for both desktop and mobile devices as well as follow best practices for readability and accessibility.
Benefits of SEO Content Writing
SEO content writing is an integral part of any successful digital marketing campaign. After all, it's one of the best ways to ensure that your website appears prominently in search engine rankings and gets noticed by potential customers. While SEO content writing may seem intimidating at first, it can be a powerful tool for generating organic traffic and increasing visibility among your target audience. Here are just some of the benefits that SEO content writing can bring to your business.
One of the biggest advantages of SEO content writing is its ability to make your website more visible on search engines like Google, Yahoo, and Bing. By researching popular keywords and incorporating them into your web pages, you can create content that will rank higher in search engine results pages (SERPs). This increased visibility will draw more potential customers to your site and increase the amount of organic traffic you receive from search engines. Portkey SEO solution is here to give you an edge in your business. We help you with Content writing
Challenges with SEO Content Writing
SEO content writing is one of the most challenging aspects of creating effective web pages. It can be difficult for new writers to understand the intricacies and complexities that come with developing search-engine-optimized content. With so many factors to consider, from keyword usage to readability, SEO content writing can often feel intimidating and overwhelming that is why it is important to work with a professional SEO Company in Islamabad for higher chances of success and great ROI.
Creating a successful SEO content strategy requires comprehensive knowledge of both marketing and copywriting, as well as an understanding of the ever-evolving trends in search engine optimization. Writers must think strategically about how they craft their words to ensure their website or blog ranks prominently on major search engines like Google and Bing. Additionally, SEO best practices should be followed throughout the creation process in order to maximize visibility among potential readers. So web design is one of the most important things to consider when you're planning to build a website or blog. Though it may present some challenges, SEO content writing is an essential part of any online presence.
Tips for Successful SEO Content Writing
When it comes to content writing, SEO should be top of mind. Crafting effective content for the web requires a different skill set than traditional writing, and understanding how to optimize for search engine success is essential. Writing effective SEO content can be challenging, but with these tips, you'll be able to create successful articles that will help your website rank higher and generate more organic traffic.
First and foremost, keyword research is key when it comes to SEO writing. You need to understand which words people are typing into search engines in order to find relevant information about the topic you're covering. Once you have identified which keywords are important for your article, weave them into your content naturally while also making sure they make sense in the context of your sentence structure.
Want To a Have Perfect Website Design For your Business Have a Look at Our Islamabad Web Design Services.
Conclusion
The process of SEO content writing may seem intimidating and challenging, but with the right strategy, resources, and a bit of practice, it can be an easily achievable goal.
In conclusion, SEO content writing is not necessarily hard. Depending on your level of understanding and commitment to learning more about it, you can easily create quality content that's optimized for search engines. When done correctly, SEO content writing can drastically improve visibility in organic search engine results pages (SERPs). Furthermore, when used as part of an overall digital marketing strategy, it can help increase website traffic and generate more leads for a business or brand.